"Discover How You Can Have Your Very Own Instant New Collection Of Smoking Hot PLR Products…Without Having To Spend Thousands Of Dollars Or Months Creating!"
Grab The
Private Label Rights

To

Over 27,500+

In-Demand Digital Products You Can Call Your Own, Do Anything You Want With Them, And Generate Income From Multiple Profit Streams Selling These Products As Your Own…
From the desk of
Alex Lehiste
The founder of PLRProductsElite.com
Dear Entrepreneur,
Imagine being a respected product owner and affiliate marketer – one of the 3% online elite who really do make serious money from both the sale of your own products and from commissions as a Super Affiliate – and achieving all that far faster than you might dare hope.
Sound like a stretch?
You might think so, right now – but it's already being done with spectacular success and you'll have the power to achieve all I've said once you possess the key secret to internet marketing success. So here it is…
To be a successful internet marketer, you only really need two things…
Your own products
Your own list of subscribers
Once you have those two elements, a whole universe of opportunity opens up for you.
Because, once you're a product owner (rather than just a product buyer), you'll be able to blow away the barrier that kills off a new affiliate's career before it even starts.
And that's because most affiliate networks and product owners are very wary of new affiliates without a track record of sales or quality websites with great content (but, if you can't get approval to operate as an affiliate, how do you build a track record of affiliate sales?)
But, when you're selling your own products you'll be treated as an equal by other product owners, making it a snap to get that precious approval from your fellow product owners to promote their products as their affiliate (in fact, many of these product owners will have probably already promoted your product as affiliates).
And that's because most top internet marketers make about 60% of their income from sales of their own products, with the other 40% coming from their affiliate sales.
That's a very smart move because being an affiliate as well as a product creator helps to keep a regular income flowing in by selling other people's already proven products (for which you receive the lion's share of the sale price) giving you the free time needed to create your next product.
What's more, having your own products means you can deploy your own army of affiliates, selling your products to their subscribers and handing you…
Proven buyers for your list
Because, every time they make a sale, YOU get another proven buyer on your mailing list.
And proven buyers who have already bought one of your products are the Holy Grail of internet marketing because they are far more likely to make further – and higher-priced – purchases from you than mere "tire kickers".
But there's a BIG problem which you've probably already spotted
In fact, there are two.
First of all, creating your own products requires detailed knowledge of the subject which, if you are a relative newcomer, you probably don't have.
And if you're still on the job treadmill, you won't have the time needed to learn every aspect of your subject – because you want to make money QUICKLY. And the chances are you're also still stuck on the job treadmill, working for the man 9-5. And that makes it virtually impossible to devote the long hours needed to painstakingly create good products.
There just has to be a better way
Fortunately, there is.
Hi…my name is Alex Lehiste and, not so long ago, I was exactly where you probably are, right now: stuck in a 9-5 job I hated more with every passing day of my lemming-like commute.
Because I could see others, with no more talent than me, enjoying a wonderful lifestyle that did not require that grim daily drive to work or putting up with the whims of a fickle, hard-to-please boss.
Instead, they march to the beat of their own drum, working from the comfort of their own home – some even traveling the world: digital nomads moving from one exotic location to another in perpetual holiday mode.
And I wanted to enjoy that same laptop lifestyle so badly it almost hurt
Yet the harder I tried, the more frustrated I got with my constant failing.
Finally, after a particularly grueling session, burning the midnight oil yet again, I was exhausted.
So I swore an oath – a bargain with the Universe, if you like – that, if I could ever find the way to start making decent money online, I would reach down and give a helping hand to others like you: good folks who just wanted to make enough money online to look after their families and still have enough leisure time left to enjoy their wealth.
That night, I enjoyed a better sleep than I'd enjoyed for ages.
And, when I awoke, not only was I totally refreshed but I also saw with crystal clear clarity exactly what I should do.
And it was laughingly simple.
Deliberately or otherwise – I was being consistently lied to
Because, without exception, the "gurus" were telling me to "build a mailing list of interested subscribers".
And that was sound advice – up to a point. But what I realized in my 'Damascus moment' was that was INCOMPLETE advice.
And what I realized was that – before I recruited a single subscriber – I needed to amass a whole bunch of content.
And that content needed to be plenty of helpful content to persuade subscribers to join my list in the first place and then to nourish my relationship with them to build a degree of trust before I even attempted to sell them anything.
So I finally saw where I was going wrong
But that simply served to bring up another big problem.
Because I was in a full-time job I hated, meant I simply didn't have either the time or the expertise to create all the content I would need before I enrolled even a single subscriber to my mailing list.
But my flash of inspiration hadn't run out of steam yet.
Because I realized that there was plenty of ready-to-go content available to me that I could legally take, repurpose and make my own – giving me all the content I needed to get started almost overnight.
These were Private Label Rights products (PLR for short) and it is a highly respectable clever strategy widely used in many industries.
For example, if you go to your local supermarket and buy a box of their own brand of breakfast cereal, it's very likely the product was not actually made by the supermarket, but produced by a manufacturer who makes the same cereal for this supermarket and several other supermarket brands, as well.
The same cereal is then boxed up in the various cartons of all the different sellers.
The benefit is the lower cost that flows from the economies of scale from producing the same cereal in this combined way.
So, realizing this was the key to success, I made it my business to research every source of PLR products currently available.
And I was mightily disappointed
Because, while some were of good quality, much of it was a total waste of money.
But, because I was certain – beyond any doubt – this was definitely the way to go, I carefully picked out the very best of the best and haven't looked back since.
Of course, I continued to need a constant flow of high-quality material for my bonuses and other purposes, but that quickly outstripped the amount of quality PLR available.
Fortunately, deploying my 'content first' strategy resulted in such an immediately profitable business, I was able to reinvest some of my profits to hire some of the best writers, video creators, graphic artists in the world to create new, high-quality material for me.
And one of my best finds is Mr. X
Because he is my tame eBooks creator (and I'm guarding his identity like a bulldog guards his home).
And he is the real star of my PLR eBooks portfolio.
The result is, I'm now the proud possessor of some exclusive and powerful PLR eBooks to add to the rest of my high-quality material.
But I haven't forgotten that solemn vow
That was the promise I made during my darkest hours that, if I finally 'cracked the code' of internet marketing success, I would reach down and help other good folks, like you, to launch their new careers.
So, in view of the power of private label rights products to help would-be internet marketers launch their careers in spectacular fashion, I decided the best thing I could do was allow access to my own carefully created portfolio of high-quality products – granting full PLR (Private Label Rights), MRR (Master Resell Rights), RR (Resell Rights), PU (Personal Use) licensing. And so PLR Products Elite was born!
Watch The Video Below To Uncover More…
Here's Your Chance To Get
More Than 27,500+

of Videos, Software, Plugins, Scripts, Graphics, Articles, Themes, eBooks, Audio, and Much More with Private Label Rights, Master Resell Rights, Resell Rights, and Personal Use.
Most products come with professionally designed sales letters and download pages for the product and with all of the accompanying graphics, images, covers, payment buttons, etc…
17,500+ eBooks, Magazines*
7,000+ Website Graphics, Stock Images, and Photos, Banners, Infographics
500+ Software, Plugins, Scripts
1500+ Audio Tracks, Music
1000+ Website Templates, WordPress Themes
* Most PLR eBooks come with PDF documents, Microsoft Word source document,s and 3D eCovers multiple sizes, the PSD files plus the sales page and download page; also may include high-quality video series and audio files, all come in MP4 and MP3 formats and articles on the topic!

Check Out Our Hottest Newly Release PLR Products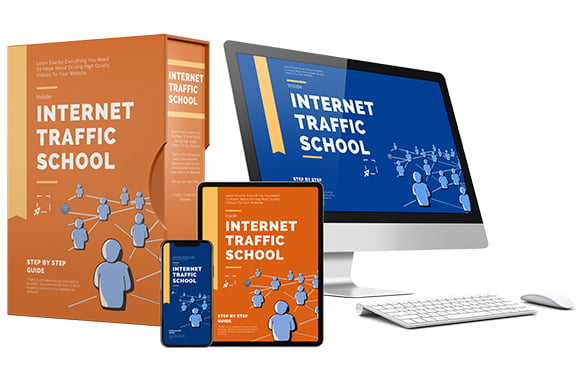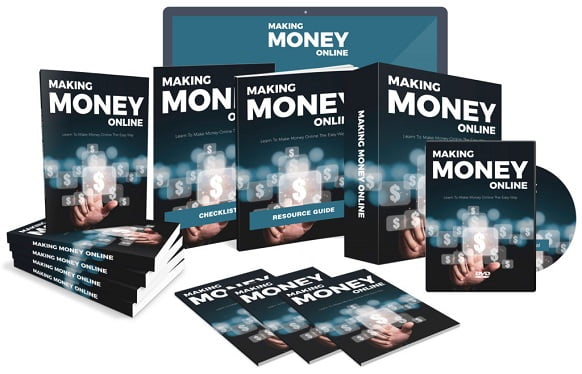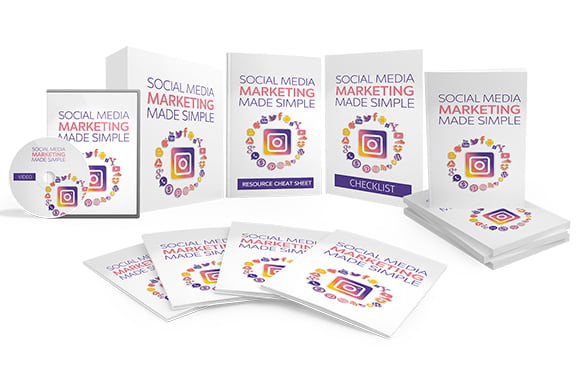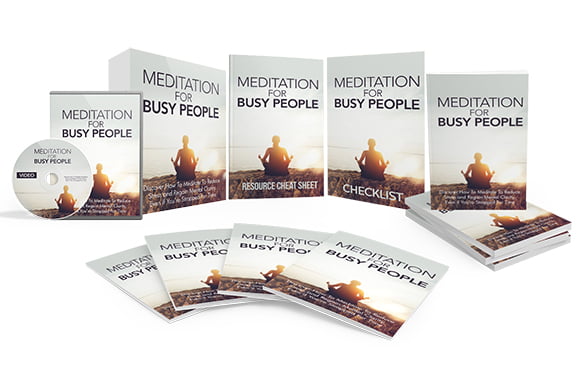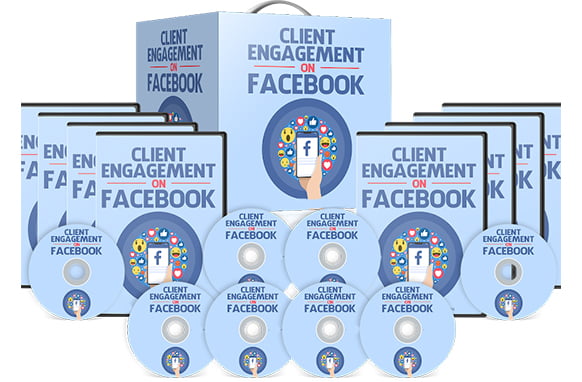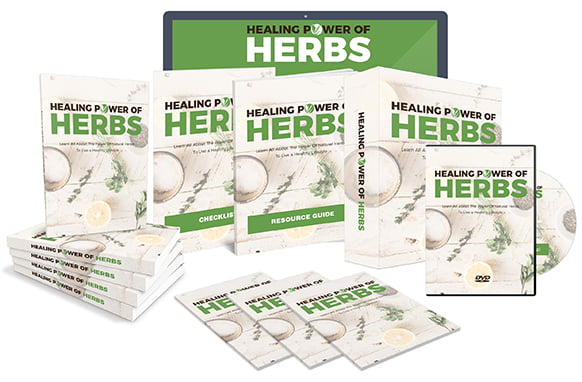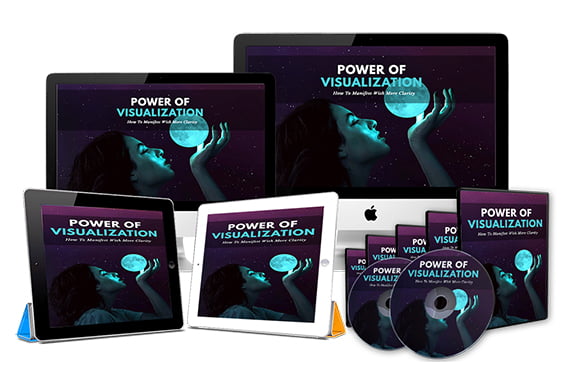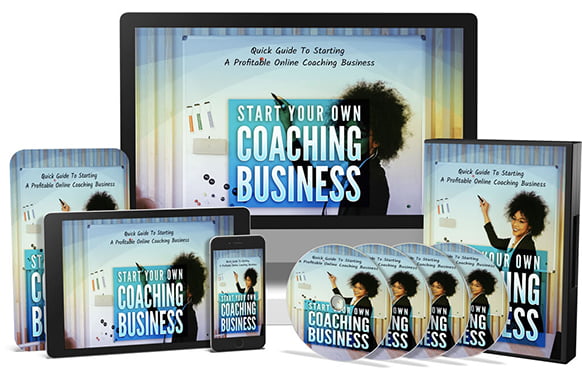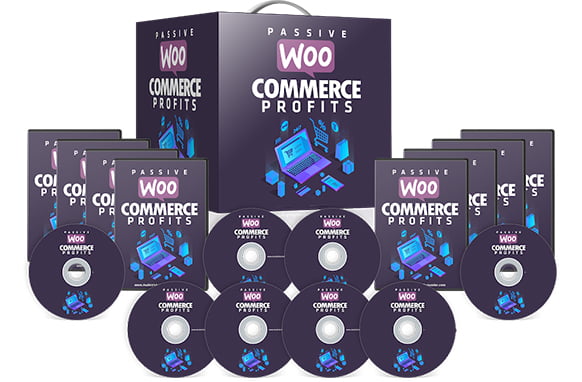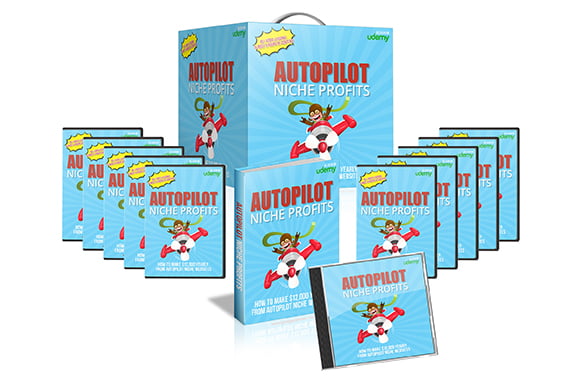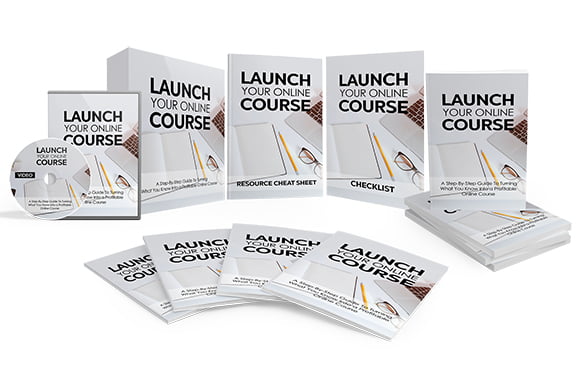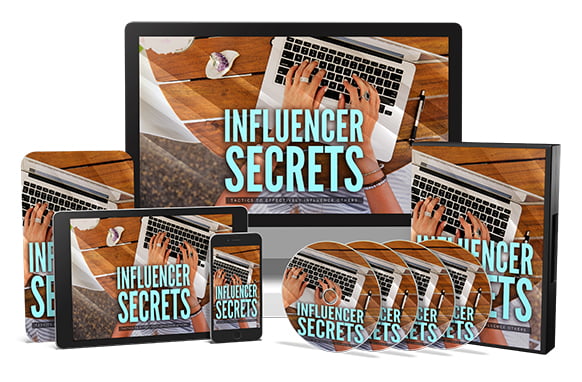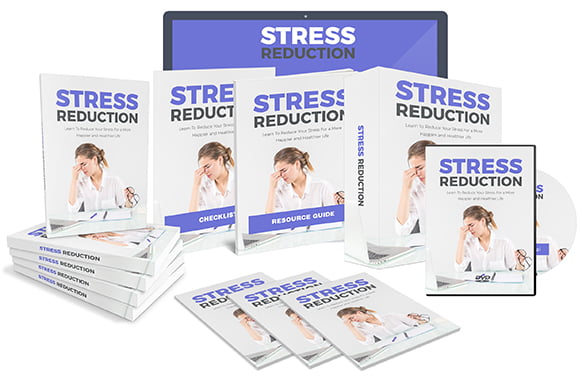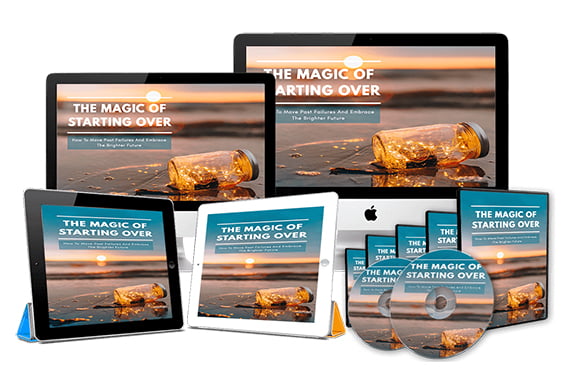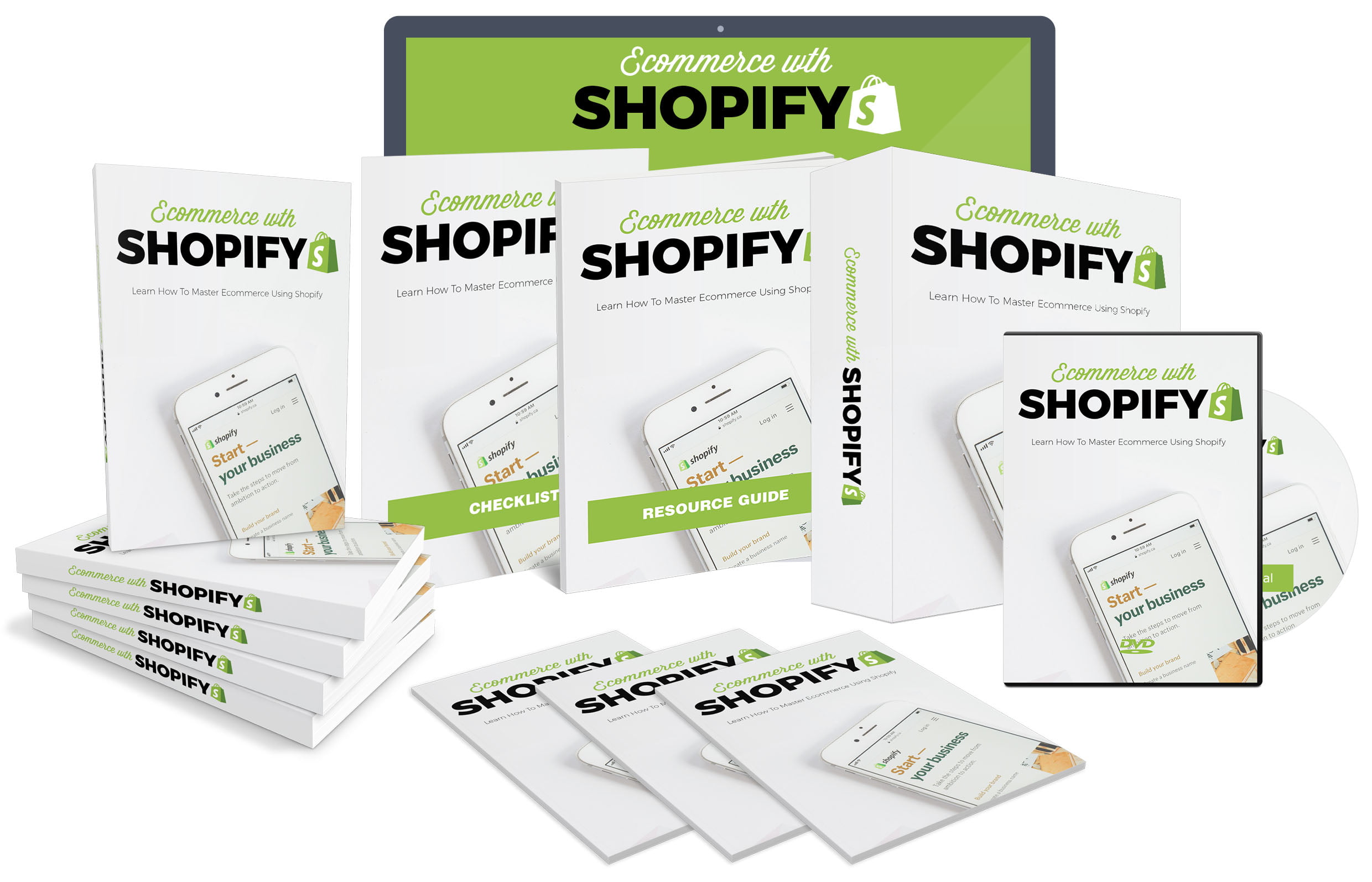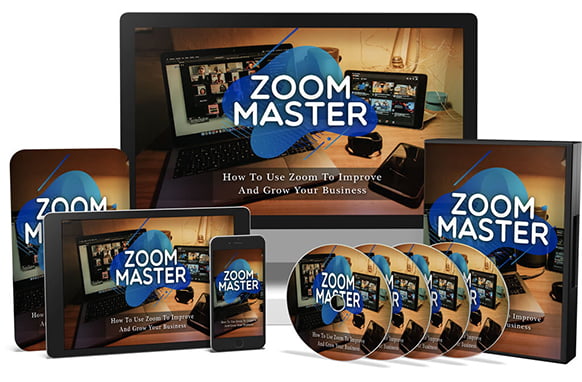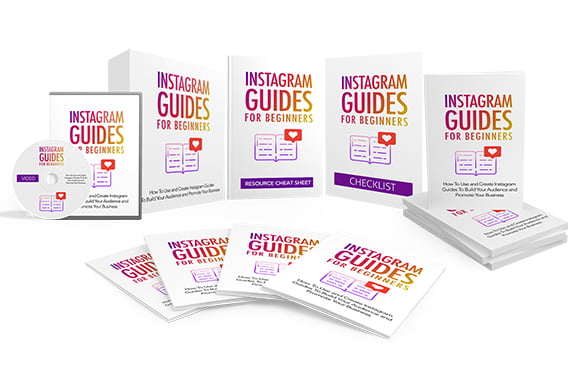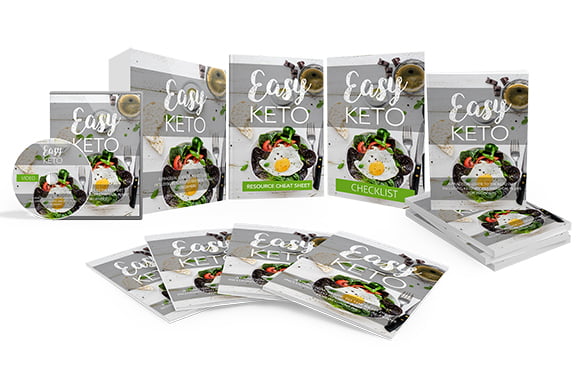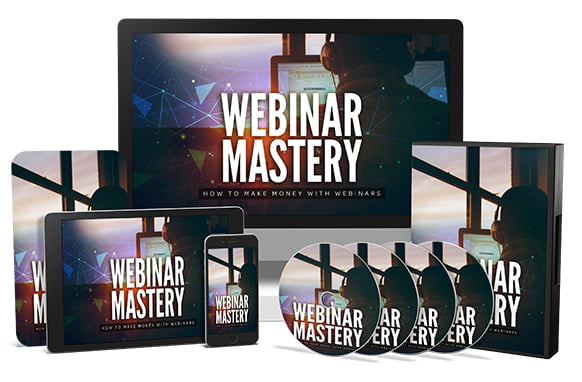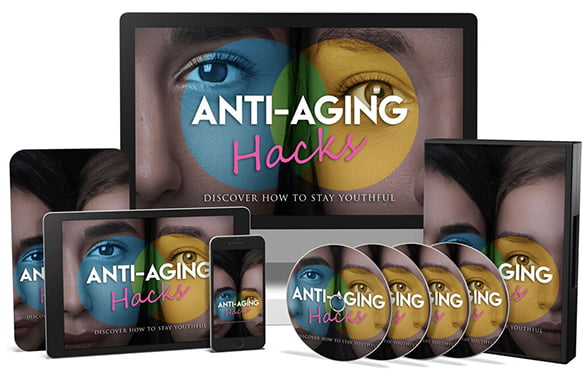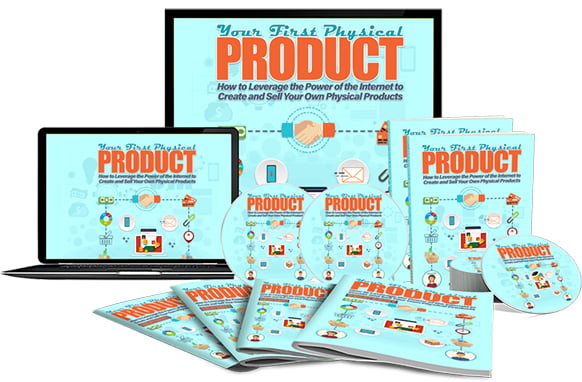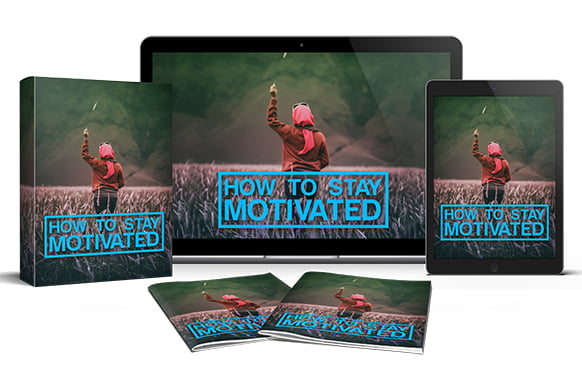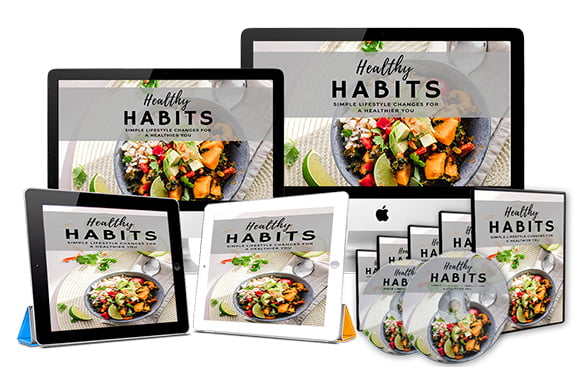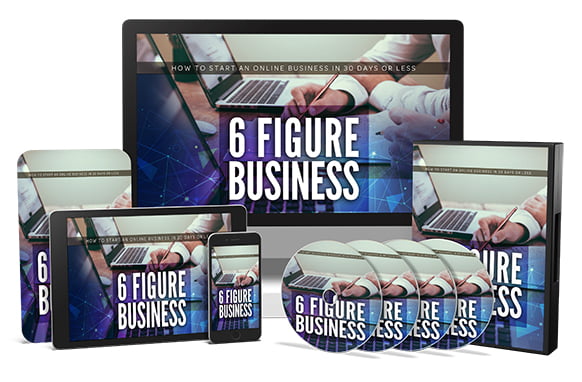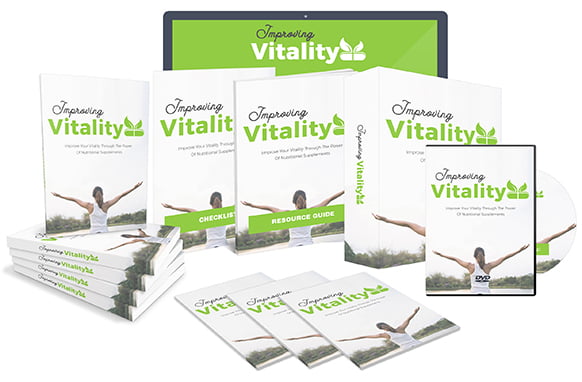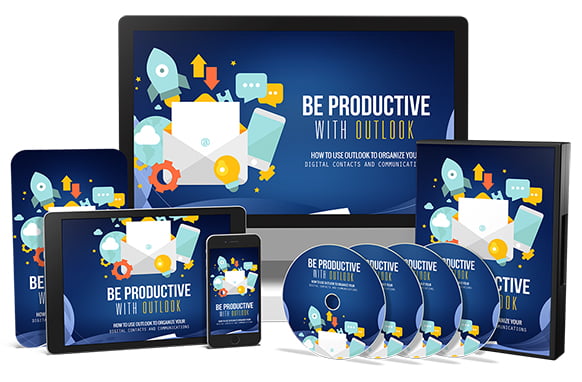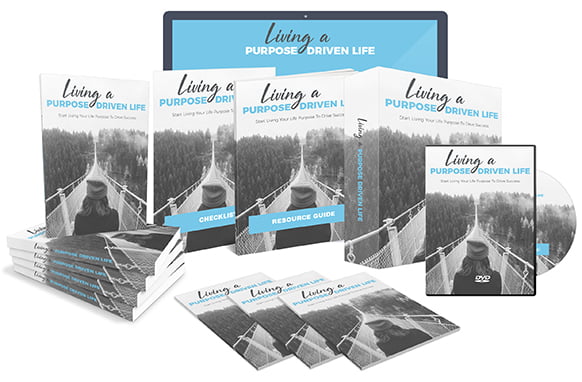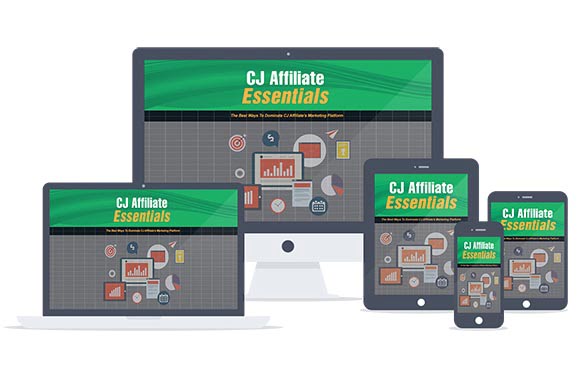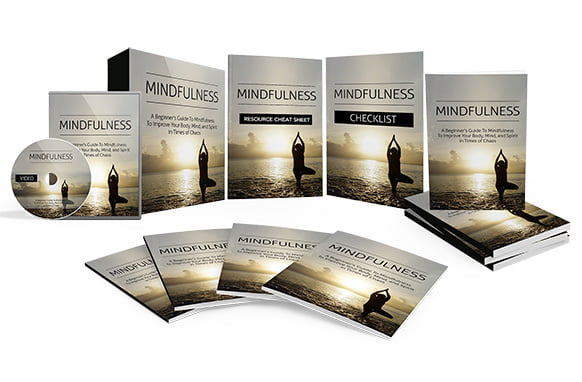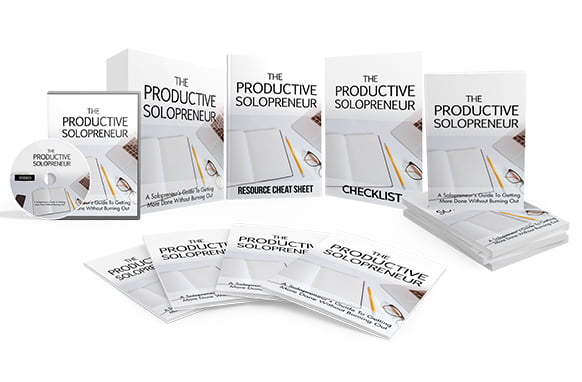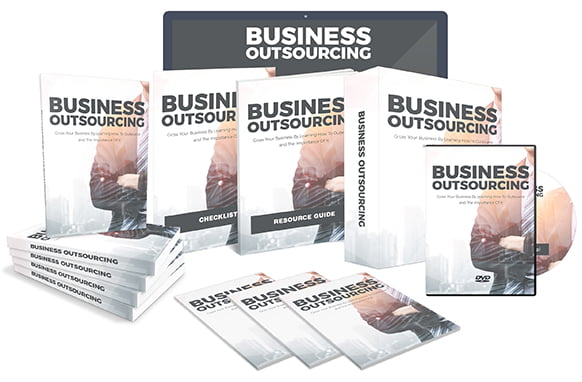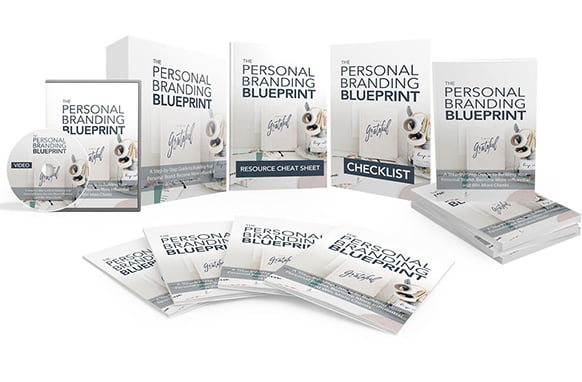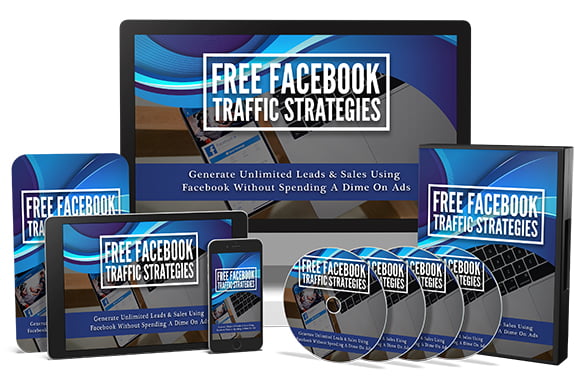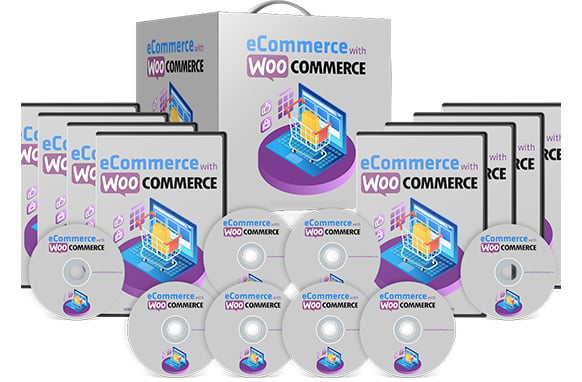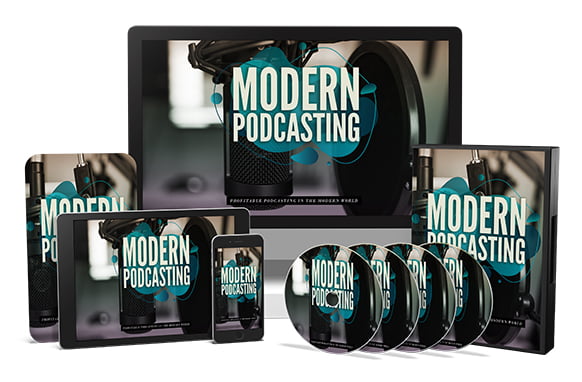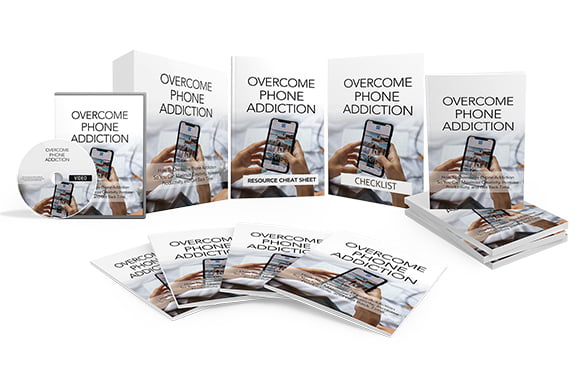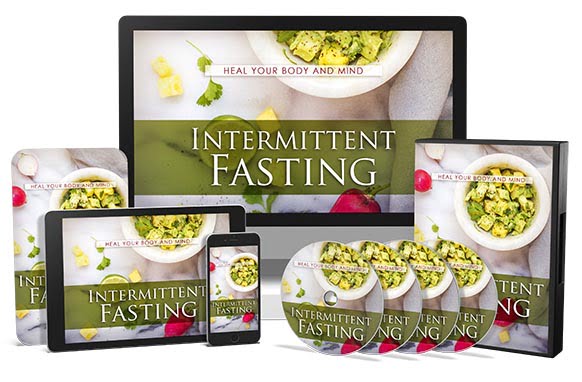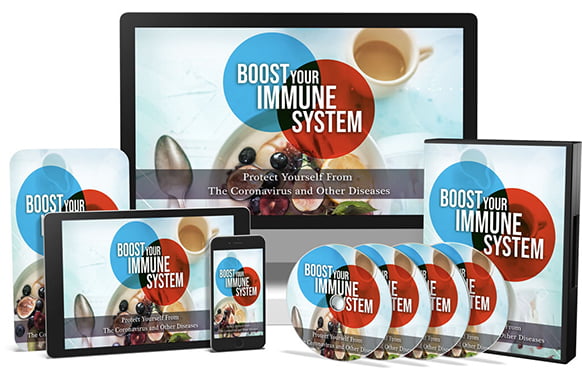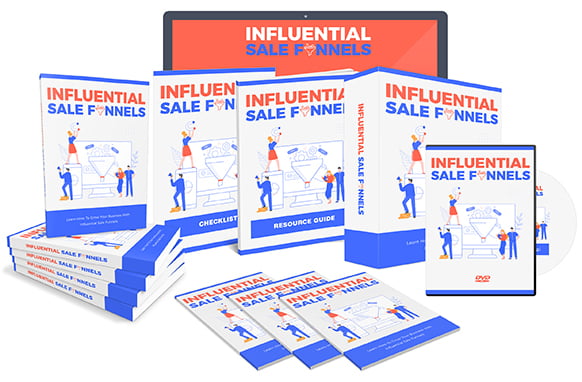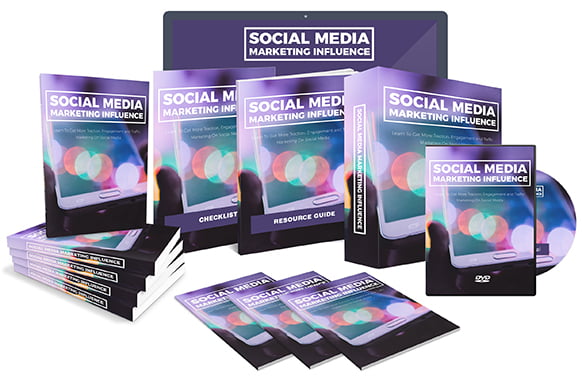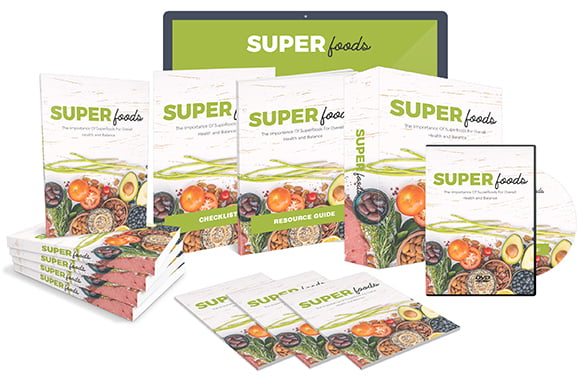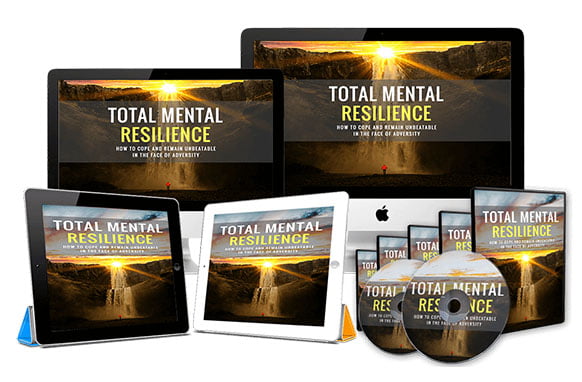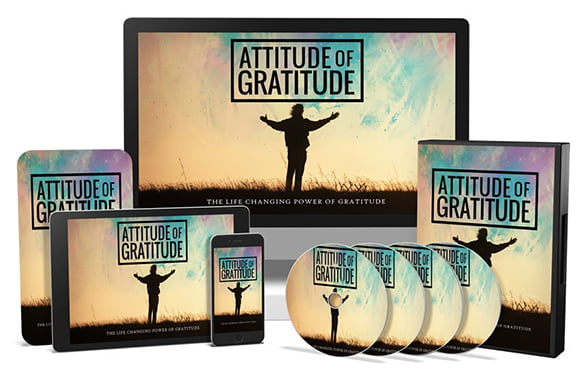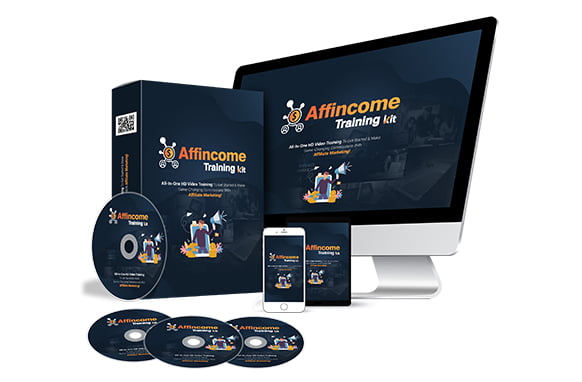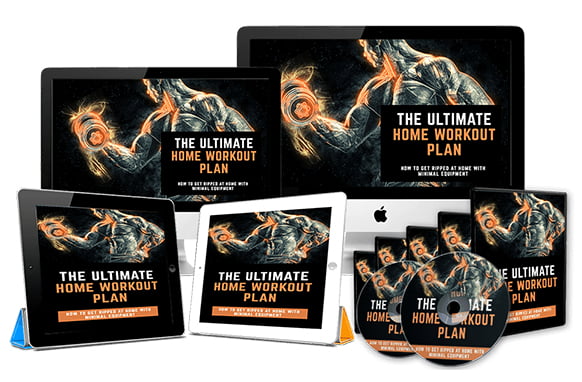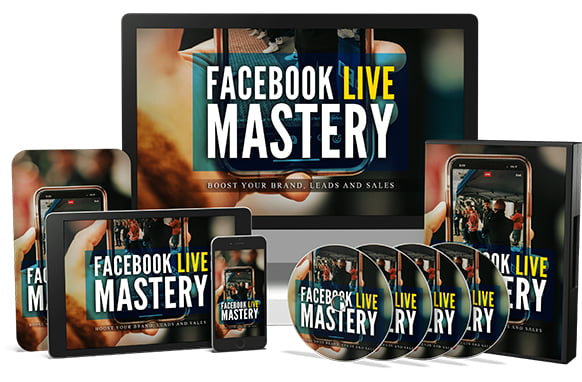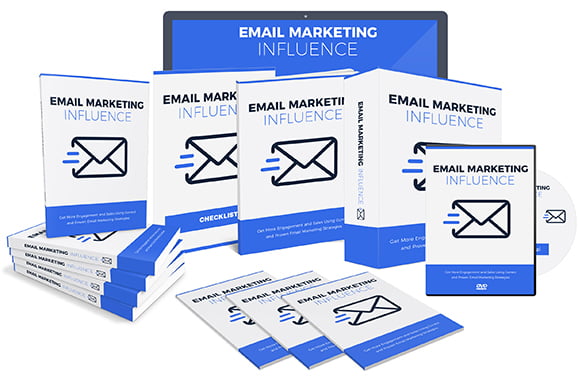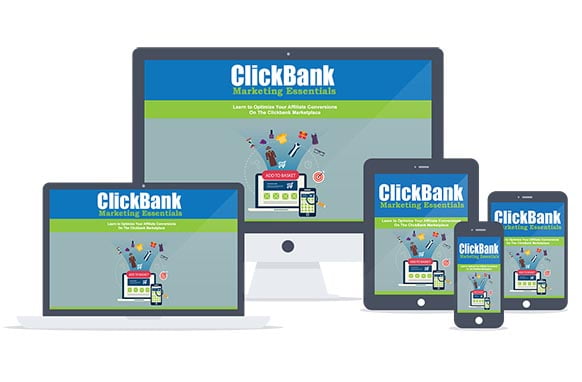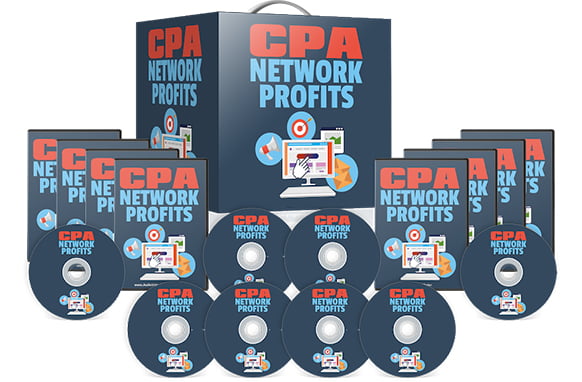 What You Can Do With Private Label Rights Products
Use The Products Yourself
Sell These Products As Your Own
Use The PLR To Create Landing Pages For Affiliate Products
Convert Your Digital Content Into Physical Products
Create Your Own Email Autoresponder Series
Add The Material To A Membership Site
Use The Content To Create Websites
Rewrite The PLR Content As A Press Release
Give Away A "Free Report" To Build Your Mailing List
Post It To Your Site Or Blog
Use The PLR As A Bonus For Buying Your Products
Tap Into Any Niche Market You Want
Over 500 Niches and Sub-niches!
In the list below, you'll find some examples…
Addiction
Advertising
Adware
Aerobics
Affiliate Marketing
Alternative Energy
Anger Management
Animals
Anti-Aging
Anxiety
Apps
Architecture
Article Marketing
Article Writing
Arts
Astrology
Auctions
Audio
Automotive
Baseball
Basketball
Beauty
Blogging
Bodybuilding
Books
Branding
Broadcasting
Business
Careers
Childbirth
Children
Classifieds Ads
Clickbank
Coaching
Coffe
College
Comedy
Communications
Computers
Consulting
Content Marketing
Cooking
Copywriting
CPC
Crafts
Cycling
Dancing
Databases
Dating
Debt
Decorating
Dental
Design
Diet
Divorce
DIY
Dog Training
Domain Names
Dreams
E-Zine
eCommerce
Education
Email List Building
Email Marketing
Employment
Energy
Entertainment
Entrepreneurship
Etiquette
Exercises
Family
Fashion
Feng Shui
Finance
Fishing
Fitness
Food
Football
Forums
Freelancing
Fruits
Gadgets
Gaming
Gardening
Genealogy
Golf
Graphic Design
Graphics
Hardware
Health
Herbs
Hiking
Hobbies
Hockey
Home
Home Business
Home Improvement
Hosting
Images
Influencers
Interior
Internet
Internet Marketing
Investing
Job Search
JVZoo
Kindle
Languages
Law
Leadership
Lifestyle
Loans
Love
Make Money Online
Malware
Management
Market Research
Marketing
Marriage
Martial Arts
Meditation
Memberships
Mindfulness
Mobile
Money
Muscle Growth
Music
Nature
Networking
Newsletters
Niche Marketing
Numerology
Nutrition
Online Business
Outdoors
Outsourcing
Painting
Parenting
Pets
Photography
PLR
Plugins
Podcasting
PPC
PPV
PR
Pregnancy
Product Creation
Productivity
Programming
Promotion
Psychology
Public Speaking
Publishing
Radio
Real Estate
Recipes
Relationships
Retirement
Running
Sales
Sales Funnel
Saving Money
School
Science
Security
Self-Defense
Self-Esteem
Self-Help
Self-Improvement
Self-Publishing
SEM
Seminars
SEO
Sewing
Skincare
Sleep
Small Business
Soccer
Social Media Marketing
Social Networks
Software
Solar Power
Solo Ads
Speaking
Sports
Spyware
Stocks
Stress Management
Surveys
Survival
Tattoos
Tea
Teaching
Technology
Teleseminars
Templates
Tennis
Time Management
Tools
Trading
Training
Travel
TV
University
Utilities
Vegan
Vegetables
Video
Video Marketing
Web Design
Website Traffic
Weddings
Weight Gain
Weight Loss
Woodworking
WordPress
Writing
Yoga
And So Many More…
and the list goes on and on…
Don't Just Take My Word For How Great My Products Are
Read what our delighted clients are saying:
Thanks for the amazing job you do keeping us happy!
I have been SO impressed with PLR Products Elite that I wanted to send you a quick note about how pleased I am with it. It's rare that you find a with as much effort and dedication as you put into PLR Products Elite!
Keep up the good work!
After buying a grand total of 86 other PLR products, and spending a lot of cash doing so, I didn't think that number 87 would really be all that different. Never have I been so thankful to be proven completely and totally wrong! Not only is the PLR Products Elite really a steal considering how expensive its competitors are, but it also beats them hands down in every single aspect. From features, execution, speed, and sheer potential, I wish I could turn back the clock and not waste any money on the other 86 products I bought.
You are the BEST… and I love so much to be your customer!
There are a lot of PLR Products out there – many of which are designed to part you from your money as quickly as possible. Fortunately, PLR Products Elite is not one of them. I can confidently say without a doubt, this has been one of the best purchases I've made!
Awesome!
Shocked? You bet I was. Not only does the PLR Products Elite deliver on everything it promises, but there are even a few extra surprises inside. As rare as it is to find something that does what it claims to do, I'm overjoyed with what this has done for me and my business!
Keep up the great work!
My honest opinion is that the guy who is selling the PLR Products Elite must be crazy. Why anyone would want to share such completely mind-bogglingly effective products is beyond me, but their loss is my gain! Since I bought it I have been truly impressed by what it can do and, that said, there is still more than I know I can get out of it!
Mix And Match For Lightning-Fast Product Creation
Because of the sheer scale of my current portfolio, you now have the widest possible scope to mix and match two or more products and so create your own virtually unique product quickly and easily.
In addition, you'll be able to easily create 'must have' lead magnets for attracting new subscribers and you'll have plenty of bonuses to give away with your own products and for when you're promoting affiliate products and want to ensure it is YOUR affiliate link buyers will click because they want to be sure to receive YOUR tempting bonuses.
What's more, you can stack the deck in your favor even more by becoming a black belt internet marketer
Because you can use all the internet marketing material in my portfolio as your very own Home University MBA course!
You Also Get These Power Bonuses If You Act Now!
Because I'm adding more material every month and I even operate a Request Service, whereby – provided the license terms allow me – I will buy and upload any PLR material you request for your immediate use without any extra charge!
I'm so determined you'll enjoy stunning success with my powerhouse PLR products collection, so I'm ALSO including these ultra-special 'must have' bonuses for you – if you're an Action Taker …
Action Taker's Bonuses: FREE access to my BEST COURSES because you're getting on board today!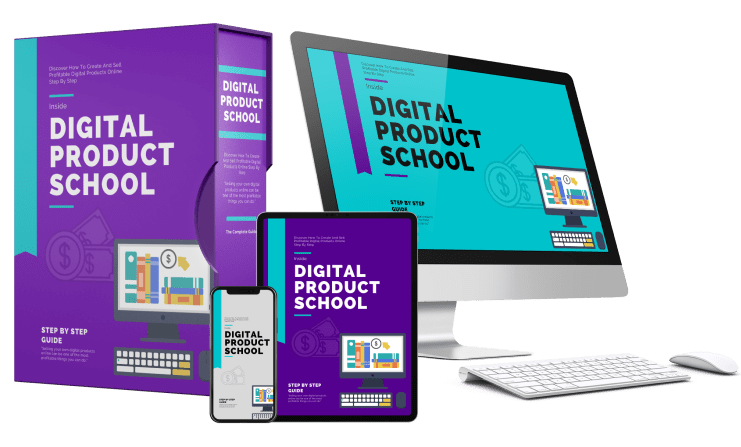 "How To Build A Successful Internet Business Selling Digital Products?"
Selling your own digital products can be a fantastic business that can generate a ton of passive income. 
In these courses, you'll uncover the inside secrets of selling profitable digital products and automating the online business … so you can have more time and freedom.
In addition, you will learn how to get hot targeted website traffic to any offer … so you can have more customers.
By Now, You're Probably Wondering This
I guess you're well able to grasp the awesome power this amazing collection possesses to skyrocket your sales, profits, and happiness, but you're concerned about just how big a price tag it comes with.
You're right!
After all, you can clearly see this is just about the biggest and best package of PLR products you can access anywhere – giving you the widest possible scope to mix and match and so create your own virtually unique products, lead magnets, and virtually unlimited bonuses (an important part of a successful Super Affiliate's armory).
This means you would quickly recover your investment and be basking in the sunny warmth of big profits while enjoying the kudos of being a highly regarded product creator with your very own army of affiliates, selling your products, and swelling your mailing list with proven buyers.
But I'm here to help you – not SOAK you – because I know, first hand, how tough it can be when you want to get your internet marketing career off the ground, with a minimal amount of capital.
I'm only just launching my new and up-to-date PLR portfolio, and I'm minded to charge a quarterly fee of $27 for ongoing access.
But, as I know many people are reluctant to commit themselves to a monthly subscription, I've decided to hit the ground by charging a single payment of $57 (Recommended), which gives you lifetime access to every single product for as long as you want – nothing more to pay EVER. Normally our Elite Membership plan is $97. During this week you don't have to pay $97, today you only pay $57.
That immediately takes the pressure right off you, because you can simply relax without worrying about your next month's subscription coming up faster than an express train.
Instead, you can treat my site as your local convenience store, only visiting when the moment is right and you need a particular product for what you are working on right then.
There are also third and fourth payment options. You can opt for a package where you pay $37 every six months or $47 every year.
So my best advice is to jump on board, right now because your investment will never be lower – particularly by getting on board TODAY you'll ALSO qualify for free membership of my private vault of the highest possible quality PLR products you won't find anywhere else.
And, just to put that $57 investment (ELITE plan) into perspective!
Access to all 27,500+ products

Unlimited downloads

Monthly new product releases

Five-star support

30-day money-back guarantee

Bonuses

Cancel at anytime

PLR products request service

One-time payment

Lifetime access
Access to all 27,500+ products

Unlimited downloads

Monthly new product releases

Five-star support

30-day money-back guarantee

Bonuses

Cancel at anytime

PLR products request service

One-time payment

Lifetime access
Access to all 27,500+ products

Unlimited downloads

Monthly new product releases

Five-star support

30-day money-back guarantee

Bonuses

Cancel at anytime

PLR products request service

One-time payment

Lifetime access
Access to all 27,500+ products

Unlimited downloads

Monthly new product releases

Five-star support

30-day money-back guarantee

Bonuses

PLR products request service

One-time payment

Lifetime access
Let's Take A Look Once More What's Included In This Offer
27,500+ Downloadable Products
You will get access to our entire database of 27,500+ PLR eBooks, PLR Articles, PLR Software, PLR Videos, PLR Graphics, PLR Recipes, PLR Themes, PLR Audio, and much more. All products are delivered instantly after purchase.
Instant Access
You will get INSTANT ACCESS right now — Even if it's 3.00 A.M.
Monthly New PLR Product Releases
We release new Private Label Products on monthly basis. Your purchase includes access to the current 27,500+ products as well as all future releases.
One-Time Payment Available
There is a one-time payment option available for the Elite membership plan, so there will be no future charges at all.
PLR Products Request Service
Found PLR products that are not listed on our website? Let us know. As long as the product license terms allow us, we will get the product and list it for you to download immediately absolutely free.
Five-Star Support
Our customers have access to our priority FIVE-STAR support where we will answer any questions you have in less than 8 hours.
Bonuses
FREE access to my BEST COURSES because you're getting on board today!
30-Day Money-Back Guarantee
We want you to be happy with the purchase you make from us. If you aren't completely satisfied with your purchase, simply notify us within 30 days, and we'll promptly process your refund. We don't even ask you to delete the products off your computer. You can keep them as a parting gift.
*Terms and Conditions Apply
Pleasure From The Purchase
You will get a feeling of joy and satisfaction one gets following a purchase.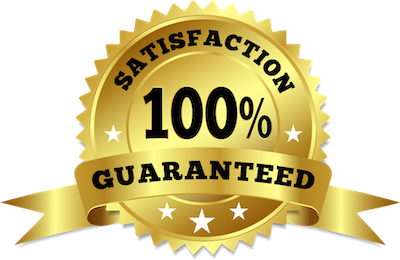 Try PLR Products Elite for 30-Days Risk-Free
We want you to be happy with the purchase you make from us. If you aren't completely satisfied with your purchase, simply notify us within 30 days, and we'll promptly process your refund. We don't even ask you to delete the products off your computer. You can keep them as a parting gift.
* Terms and Conditions Apply
Get Started Now & Lock-In Your Charter Access Discount
During this week, we are DEEPLY discounting access to our ELITE plan for a LIMITED TIME. GRAB YOUR CHARTER ACCESS NOW before the price rise dramatically…Normally our Elite Membership plan is $157.
What will you do?
Will you choose to carry on as before trying to get your career off the ground by watching free videos on YouTube and buying even more 'how to' products, all the time knowing deep down unless you actually take decisive action, nothing will change?
OR…
Will you be smart and realize that, if others have already done it – then so can you – and jump aboard right now to be certain you qualify for that awesome Action Taker Bonuses of even more PLR products and lock into the whole treasure trove of goodies for as long as you want a single payment of 57 bucks (only Elite Membership)?
I'm certain you're smart enough to make the right choice, so I'm really looking forward to welcoming you aboard and revealing the amazing goldmine of high-quality PLR products you'll have at your command.
To your inevitable success,

P.S. If you like a morning latte, then $57 is probably less than you spend every month.
So which is really more important to you?
A mouthful of coffee?
A whole new golden future of time and financial freedom as a highly regarded product creator and super affiliate (and all the lattes you can drink)?
P.P.S. In her book, "Five Regrets Of The Dying", Bonnie Ware, an Australian palliative care nurse, records that one of the main regrets of the dying patients she nursed was their failure to follow up on the opportunities they'd be offered to transform their lives for the better.
So they ended their lives full of regret, wondering: "What if I'd had gone ahead and taken up that opportunity. How different would my life be now?"
If you go ahead right now, then you'll never have to wonder … "What if I'd taken advantage of Alex's PLR offer?"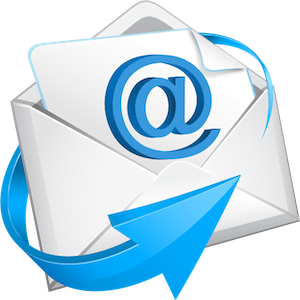 NEED HELP?
Our dedicated support team is here to answer any questions you may have about our products.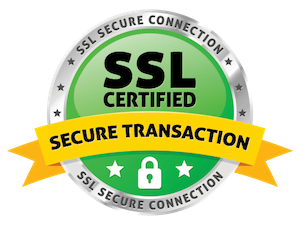 SAFE & SOUND
Your purchase is always secure and we always keep your information private.